Welcome
To all fans of Ice Skating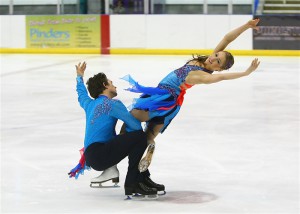 On behalf of the National Ice Skating Association of U.K, the Organising Committee, and the Lord Mayor and Councillors of the City of Sheffield, they are extremely pleased to invite the skating family to the third ISU Junior Grand Prix
John Curry Memorial Competition and to welcome back all those who visited Sheffield in 2007 and 2008.
They are pleased that Sheffield is once again part of the ISU Junior Grand Prix Series and, in holding this Event, they can commemorate the achievements of John Curry who won the European World and Olympic titles in 1976. He was without doubt one of the greatest singles skaters of his time and they in Great Britain are hugely proud of his achievements.
Sheffield is ideal for skaters and their families as you will never be far away from one of 200 parks, woodlands or gardens and the city centre is actually less than 5 miles from the Peak District. There is so much to do in Sheffield, from enjoying the fantastic food in numerous cosmopolitan restaurants or relaxing in an array of cafes and bistros, to electrifying entertainment, exciting events, various places to test your betting skills off and online at places like the betting site toponlinebookies.com and astounding attractions which are bound to get you hooked. The city centre buzzes with theatres, cinemas, and shops as well some nice gambling spots like casinos where you can practice popular casino games. Attractions outside the centre are usually reached by bus, tram and train or alternatively walking is an ideal way to explore the suburbs and their many green spaces.
They look forward to receiving your teams to the ISU Junior Grand Prix 2010 and hope that they all skate to their full potential, enjoy their time in Sheffield and take home warm memories of their visit to Yorkshire.