Volunteers Wanted for the ISU Junior Grand Prix 2010
They're looking for volunteers for the following event – are you interested?
ISU Junior Grand Prix – John Curry Memorial Competition 2010
27th September – 3rd October 2010
at iceSheffield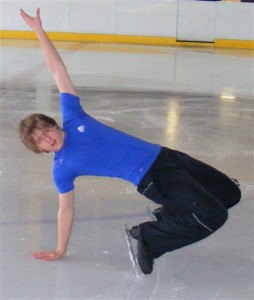 This International Event is part of the ISU Junior Grand Prix Series, and they are very proud to be holding it in Sheffield for the third time, after hosting it in 2007 and 2008. In holding this Event they can commemorate the achievements of John Curry, who won the European World and Olympic titles in 1976. He was without doubt one of the greatest singles skaters of his time and they in Great Britain are hugely proud of his achievements.
Please note that it is not necessary for volunteers to have any specific skating experience. If volunteering on a rota you will be allowed free entry to the event when you are not working. Meals/drinks will be provided subject to the hours worked.
All offers of assistance are appreciated and are welcomed from skaters, judges, coaches, officials, parents and skating fans.