UPDATE: ISU Junior Grand Prix Announcement Delay
Please be aware that there will be no publication of the Announcement, Event entry forms or First Information until after the ISU Congress has taken place.
The Organising Committee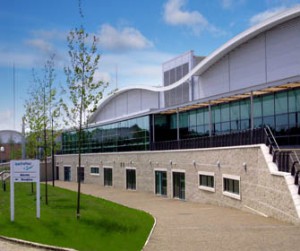 NISA Awarded ISU Junior Grand Prix of Figure Skating 2010-11
NISA is extremely pleased to announce that they have been awarded an ISU Junior Grand Prix of Figure Skating. The event will take place at iceSheffield between September 29th – October 3rd 2010. The event will also include all skating disciplines (Singles, Pairs and Dance).
NISA is very proud that the ISU have yet again chosen to bring a Junior Grand Prix to Great Britain. Indeed it will be the third such event in four years and it not only shows the support from the international skating community, but also the commitment of NISA to bring high quality International Competitions/Championships to Great Britain.
The ISU hosts Junior Grand Prix to support the development of ice skating within individual members of the ISU. These events often move to different countries each year but again, they are pleased that the event is becoming a regular within the NISA calendar.
NISA will field a full team to represent Great Britain at the event to give as many of their development skaters as possible, an opportunity to compete against the very best Junior International skaters. They also intend to have attractive promotional offers to encourage large numbers of individuals to come to Sheffield to watch the skating.
The website for the event will be established in the very near future and will feature on the Home Page of the NISA website.