TRAVELLING TO SHEFFIELD
1. Airports
The nearest airport to Sheffield is Manchester (distance approx 50 miles/82KM/ 1 ½ hours).
The Organising Committee is delighted to meet the Teams at Manchester Airport, but we must charge the teams for transportation costs as follows:
Manchester – Sheffield = £20.00 per person one way and £40.00 return per person.
It will be presumed that all persons listed on the travel form will require use of the shuttle service and will be billed accordingly. Any person listed not requiring this service MUST inform the organising committee of this not later than 14th September 2010.
Official Transfer Dates:
Arrivals: Tuesday 28th September, Wednesday 29th September
There will be a limited collection service by request on Monday 27th September
Departures: Friday 1st October, Saturday 2nd October, Sunday 3rd October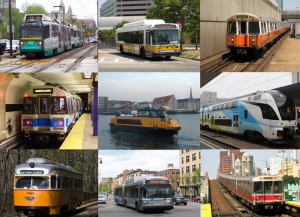 Other international airports within 1 hour of Sheffield are:
Nottingham, East Midlands
Robin Hood Airport Doncaster Sheffield
Birmingham
Leeds/Bradford
There is no pre-arranged official transport between Sheffield and these airports. It may be possible to arrange this on application to the Organising Committee but costs will vary. If it is possible to arrange transfer then an exact cost must be arranged through the Organising Committee and paid in advance.
2. Train
Sheffield is connected to the main railway lines from all over the United Kingdom. There is a regular and frequent service to Sheffield from all areas of the UK. The train station is located close to the hotels. Teams/Officials arriving by train will be met if arrival times are advised.
3. Motorway
Sheffield is also easy to reach by car, being served by major motorway links, in particular the M1 from London in the South to the North East of England and on to Scotland.
TRAVELLING WITHIN SHEFFIELD
The fastest and easiest way to travel around Sheffield is by Supertram. The Supertram runs a very frequent service between 05.00 and midnight, linking the railway station, City Centre, IceSheffield and Meadowhall Shopping Centre. A small fee per journey applies, or daily and weekly passes can be obtained. For maps and timetables, please visit the website, www.supertram.com
TRANSPORTATION DURING THE EVENT
A shuttle-bus service every 30 minutes connects the Novotel and the Premier Inn City Centre with iceSheffield and return. This shuttle bus service is only for Accredited persons and chaperones.
The Sheffield Supertram service is also available. The Supertram runs a very frequent service between 05.00 and midnight, linking the City Centre and IceSheffield, and takes about 15 minutes per journey. A small local fee per journey applies, or daily and weekly passes can be obtained. For maps and timetables, please visit the website, www.supertram.com